Castrol Hyspin AWH-M 32 Oil - 20L
Unit #: MWP-C-00319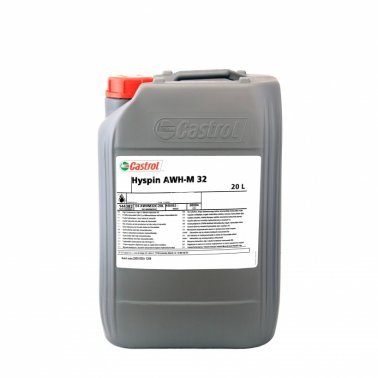 Castrol Hyspin AWH-M 32 oil ensures high performance for your wind turbine equipment.
Castrol Hyspin AWH-M 32 is a hydraulic oil composed of high viscosity index shear stable lubricants based on the latest stabilized zinc additive technology. It offers excellent protection against corrosion and wear as well as exceptional thermal and oxidative stability.
In addition, Hyspin AWH-M has excellent hydrolytic stability and quickly separates from water contamination on standing. Hyspin AWH-M contains a shear resistant additive system that helps maintain the viscosity characteristics of the product over a wide temperature range.