Grease Fuchs below Lubritech Gleitmo 585K "PLUS" (S-5KG)
Unit #: MWP-C-00584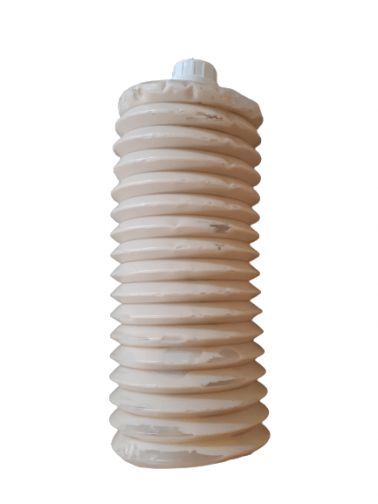 Fuchs Lubritech Gleitmo 585K grease ensures high performance for your wind turbine bearings.
GLEITMO 585 K is a high quality lithium soap paste based on synthetic oil. It contains a synergistically effective combination of white solid lubricants that cushion shock and reduce wear. GLEITMO 585 K helps prevent fretting corrosion and allows long lubrication intervals.
GLEITMO 585 K is used for bearings and lubrication points of all types subject to particularly strict requirements. For lubrication points exposed to the risk of frictional corrosion or exposed to oscillatory movements and vibrations.