Grease Fuchs Ceplattyn 300 - 5kg
Unit #: MWP-C-00455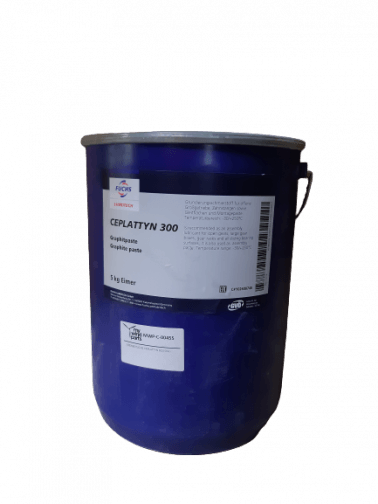 Fuchs Ceplattyn grease ensures high performance for your wind turbine bearings.
It is an adhesive lubricant containing graphite for the lubrication of gears, especially in wind turbines, for tracks and chains. CEPLATTYN BL is based on a high viscosity mineral oil with an aluminum complex soap. In addition to adhesion additives, the product contains graphite as a solid lubricant.
This grease also offers a wide temperature range of -40 / +150 ° C, very good adhesion, high thermal and mechanical stability, corrosion protection, water resistance and wear protection.