Grease Fuchs Renolit LZR 000 5kg
Unit #: MWP-C-00402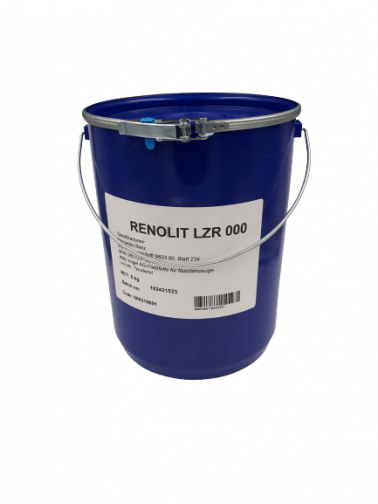 Fuchs Renolit LZR 000 grease ensures high performance for your wind turbine bearings.
FUCHS RENOLIT LZR 000 is a semi-fluid grease made from highly refined mineral oils, thickened with lithium-calcium soap and with the addition of special additives for resistance to extreme pressure and anticorrosion. RENOLIT LZR 000 grease is stable under high mechanical and thermal loads.
It has exceptional water resistance capabilities, good adhesion to metal surfaces, but also anti-wear properties and a wide temperature range from -40 ° C to +110 ° C.