Klüber Hysyn FG 32 Oil - 20L
Unit #: MWP-C-00088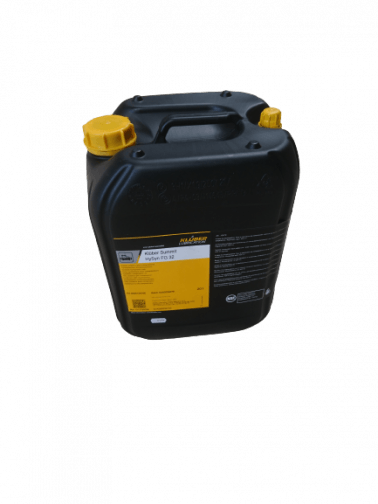 Klüber Hysyn FG32 oil ensures high performance for your wind turbine equipment.
Klüber HySyn FG oil is a synthetic hydrocarbon-based oil for air compressors. This synthetic base oil has good resistance to oxidation thanks to the oil The formation of oxidation residues in the compressor is reduced to a minimum thus ensuring longer oil change intervals and longer filter life and oil separators.
Klüber Summit HySyn FG oils are NSF H1 registered in accordance with FDA 21 CFR § 178.3570 requirements. Lubricants have been designed for applications where accidental contact with products and packaging in the food, cosmetic, pharmaceutical or animal feed industry remains technically possible. The use of Klüber Summit HySyn FG oils contributes to increasing the safety of the manufacturing process. However, we recommend performing a risk analysis such as HACCP.