Klüberplex BEM 41-141 Grease bellows 5kg
Unit #: MWP-C-00154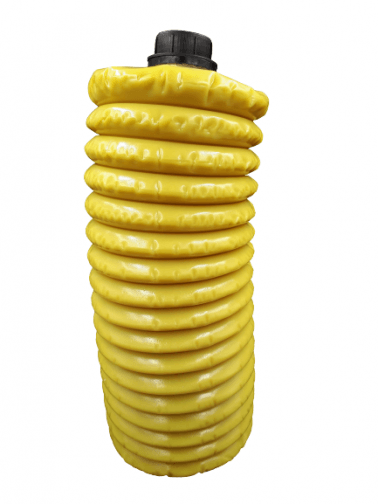 Klüberplex BEM 41-141 grease ensures high performance for your wind turbine bearings.
Klüberplex BEM 41-141 has excellent load and wear stability and is free from solid inorganic lubricants such as MoS2 and graphite. Its good compatibility with common sealing materials allows multiple applications. Operation without disturbance due to the wide temperature range of use, the good transportability and the precise dosage in centralized lubrication systems.
This grease has several advantages including: increased bearing life due to high protection against wear even under the influence of vibrations, better reliability of wind power plants thanks to good grease distribution and separation oil, low friction resistance and lower component temperature, and low wear due to excellent lubricity.