Lubricant Klüberalfa YM 3-30 spray 250ml
Unit #: MWP-C-00163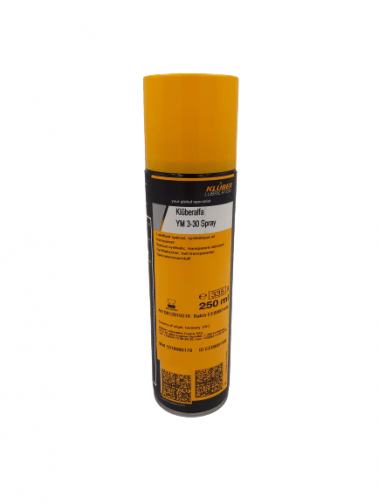 Klüberalfa YM 3-30 spray lubricant ensures high performance for your wind turbine equipment.
Klüberalfa YM 3-30 has been formulated to facilitate the application of a thin film of lubricant to electrical contacts and plug-in connectors as well as to elastomeric and plastic parts.
The lubricant is very resistant to aging and can be used over a wide temperature range. Klüberalfa YM 3-30 is not flammable and is resistant to most aggressive chemicals.