Mineral oil nynas nytro taurus - 20L
Unit #: MWP-C-00300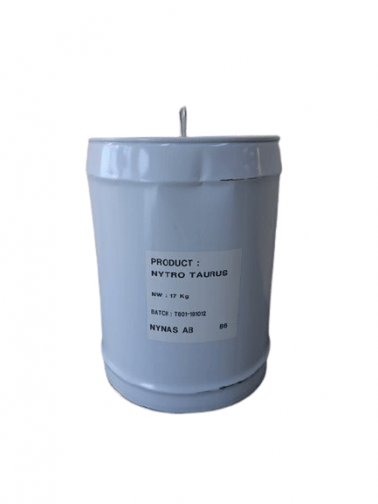 The nynas nytro taurus mineral oil ensures high performance for your wind turbine equipment.
NYTRO Taurus is an uninhibited transformer oil conforming to IEC 60296 Edition 4.0. Developed and formulated to offer strong resistance to oil degradation, NYTRO Taurus offers good oxidation stability thanks to its natural inhibitors. This increases the possibilities of a longer transformer life with less maintenance.
Thanks to its low viscosity and low viscosity index, NYTRO Taurus offers extremely good heat transfer characteristics NYTRO Taurus has been specially developed for use in oil-fired electrical equipment.
NYTRO Taurus provides good oxidation stability for extended transformer life and minimal maintenance use in oil filled electrical equipment including power and distribution transformers, rectifiers, circuit breakers and switchgear.