Mobil dte 10 Excel 32 Oil 20L
Unit #: MWP-C-00303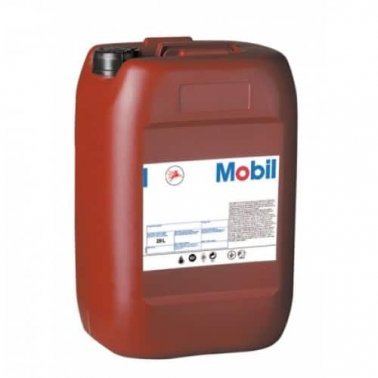 Mobil dte 10 Excel 32 oil ensures high performance for your wind turbine equipment.
Mobil DTE 10 Excel Series is a high performance anti-wear hydraulic oil specially designed to meet the hydraulic systems needs of modern industrial and mobile equipment operating at high pressure. Mobil DTE 10 Excel Series Oil is engineered from base oil and a unique system of additives carefully selected to provide balanced performance in a variety of applications.
This product exhibits exceptional oxidative stability and thermal stability, which increases oil life and reduces deposit formation in hydraulic systems using high flow, high pressure pumps under harsh conditions. Mobil DTE 10 Excel Series offers unparalleled hydraulic system efficiency; maintain systems cleanliness and significantly increased durability.
The hydraulic oils in the Mobil DTE 10 Excel range improve the efficiency of the hydraulic system: extremely clean performance and long fluid life. Hydraulic efficiency characteristics can help reduce energy consumption for industrial or mobile equipment, reducing operating costs and improving productivity. Their excellent oxidative stability and thermal stability can help to space oil and filter changes while keeping systems clean. Thanks to their anti-wear properties and the resistance of the oil film, equipment is better protected, there are fewer breakdowns and production capacity is improved.