Mobil SHC 629 Oil - 20L
Unit #: MWP-C-00247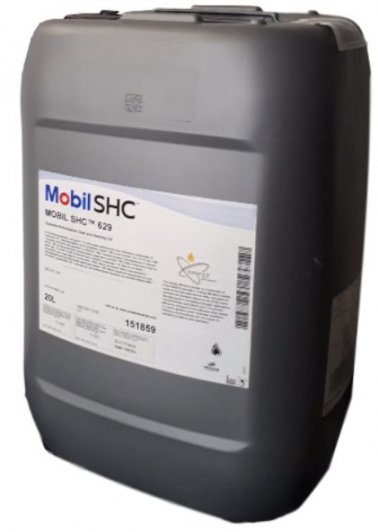 Mobil SHC 629 oil ensures high performance for your wind turbine equipment.
Mobil SHC 600 series lubricants are oils with exceptional performance for gears and bearings, designed to provide excellent service in terms of equipment protection, oil life and operational reliability, contributing to productivity. increased. These oils are formulated using the latest proprietary Mobil SHC and patent pending technology to provide excellent performance in severe high and low applications.
Mobil SHC 600 products exhibit excellent low temperature properties as well as deaeration performance for low viscosity grades. These products resist mechanical shear in applications with heavily loaded gears and bearings, with virtually no loss of viscosity.
Although Mobil SHC 600 series lubricants are generally compatible with mineral oil based products, topping up oil can reduce their performance. Therefore, before using any Mobil SHC 600 series product in a system, it is recommended that that system be thoroughly cleaned and purged to obtain maximum performance benefits.