Renolin Oil Unisyn XT320
Unit #: MWP-C-00564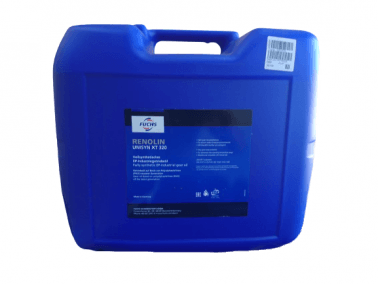 Renolin Unisyn XT 320 oil ensures high performance for your wind turbine equipment.
Renolin Unisyn XT is a fully synthetic industrial gear oil based on new innovative polyalphaolefins with a very high viscosity index, natural and shear stable and excellent low temperature behavior.
This oil offers excellent protection against wear, high resistance to micropitting and very good protection against corrosion. Renolin Unisyn XT oil exceeds the requirements for industrial gear oils CLP-HC according to DIN 51517-3, ISO 6743-6, ISO 12925-1: CKC, CKD, CKE and AGMA 9005 / E02: EP.