Shell Tellus S4 VX 32 Oil - 20L
Unit #: MWP-C-00148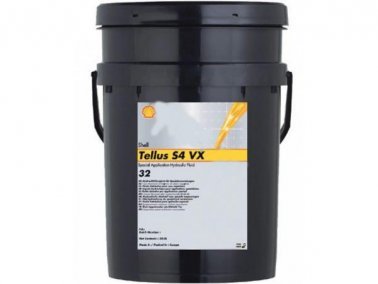 Shell Tellus S4 VX 32 oil ensures high performance for your wind turbine equipment.
Shell Tellus S4 VX has exceptional low temperature properties. Even at a temperature of –40 ° C, the oil remains sufficiently fluid. Shell Tellus S4 VX 32 oil offers: extremely high hydraulic efficiency, even under extreme temperature variations; good separation capacity in the presence of water, good deaeration performance and low foaming tendency.
Thanks to very high oxidation stability, thermal stresses and high resistance to wear, Shell Tellus S4 VX helps preserve lubricated components and therefore reduces maintenance costs.