SKF LGHB 2 / 0.4 grease
Unit #: MWP-C-00595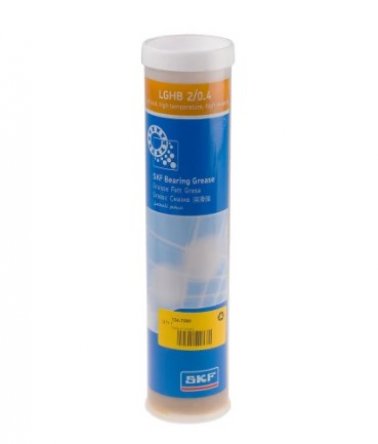 SKF LGBB 2 grease provides high performance for your wind turbine bearings.
SKF LGBB 2 is a synthetic PAO / lithium complex oil-based grease designed specifically for extreme conditions involving very low speeds, high loads, low temperatures and oscillating movements.
This grease provides excellent protection against fretting corrosion and false Brinell effect for bearings subjected to high load during oscillating movements.