Stabyl EOS E2 grease
Unit #: MWP-C-00235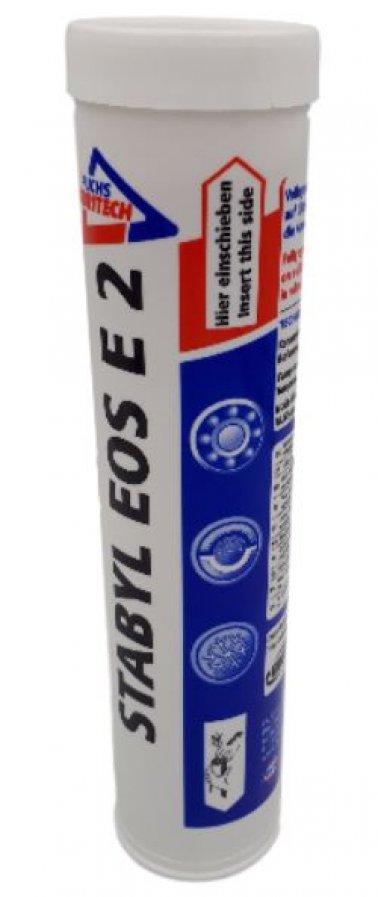 Stabyl EOS E2 grease ensures high performance for your wind turbine bearings.
It is a high performance, fully synthetic lithium soap based grease, especially dedicated for use in wind power plants.
In addition, an outperforming set of extreme pressure and antiwear additives is used. This combination gives the STABYL EOS E 2 an extremely wide working temperature range, accompanied by high aging stability and exceptional EP properties.