Stromag EF3-1 STU type 90HE insert set for BCMH90.07
Unit #: MWP-C-00484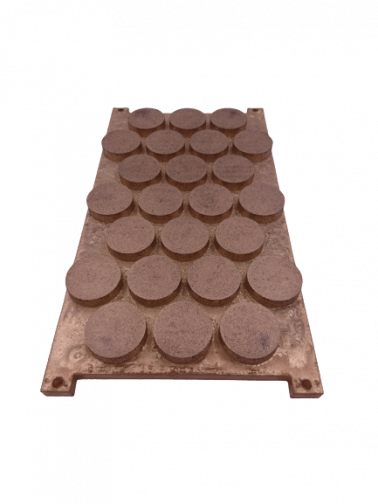 The Stromag EF3-1 is developed to meet the high demands of wind turbine yaw braking applications, where a high coefficient of friction is required in combination with long life and quiet operation.
The EF3-1 calipers can be equipped with the electrode return control system (CR) and a thermistor (T).
For quick and easy maintenance, type EF3-1 calipers are fitted with pad positioning stops: the lining pads are replaced without removing the caliper.


Benefits :


Emergency stop
Safe braking
Spring applied braking
Liners with wear indicators
Opening the check switches
Holding tool for maintenance operation